{"common-email":"Email","common-login":"Login","common-password":"Password","common-rememberMe":"Remember me","common-forgotPass":"Forgot Password?","common-notMember":"Not a member?","common-signUpNow":"Sign up now!","common-signUp":"Sign Up","common-country":"Country","common-back":"Back","common-alreadyMember":"Already a member?","common-loginHere":"Log in here!","common-code":"Code","common-verifyAcc":"Verify your account","common-verify":"Verify","common-resend":"Re-send again?","common-didNotReceiveCode":"I didn't receive a code!","common-backReg":"Back to registration","common-forgottenPass":"Forgotten your password?","common-resetPassDesc":"Please enter your email address to reset your password.","common-reqCode":"Request Code","common-resetPass":"Password reset","common-newPass":"New Password","common-oldPass":"Old Password","common-updatePass":"Update Password","common-terms":"Terms of Use & Privacy Notice","common-regNewsletter":"I would like to receive updates, freebies, promos and other marketing emails from Pixlr.","common-regRecommendations":"I am interested to receive suggestions and recommendations related to my interest for Pixlr.","common-agree":"Agree","common-sentCodeDesc":"We sent an email to [EMAIL] with the verification code. Please enter the code below.","common-newEmail":"New Email","common-above16":"I am at least 16 years old.","common-readAgreements":"I have read and agree to the Terms of Use & Privacy Notice.","common-enterValidEmail":"Please enter a valid email format.","common-enterValidCode":"Please enter a valid code.","common-refuse":"Refuse","common-changeEmail":"Change Email Address","common-changePassword":"Change Password","common-EnterValidEmail":"Please enter a valid email format.","common-EnterValidCountry":"Please choose a valid country.","common-EnterValidNewsletter":"Please choose a valid newsletter.","common-MinPassword":"Minimum 8 characters in length.","common-InvalidPassword":"Invalid password. Please try again.","common-EmailNotExists":"This email doesn't exist.","common-EmailAlreadyExists":"This email already exists.","common-SuccessReSendCodeToEmail":"Verification code re-sent to {email}! Please check your email.","common-SuccessSendCodeEmail":"Verification code sent to {email}! Please check your email.","common-EnterValidCode":"Please enter a valid code.","common-WrongCode":"Oops, wrong code. Please try again.","common-SuccessUpdatePassword":"Your password has been successfully updated. Please log in again.","common-EmailAlreadyExistVerify":"Email already exists. Please verify your email.","common-EmailSuccessVerified":"Your account has been successfully verified!","common-EmailUpdated":"Email successfully updated","common-CodeExpired":"Code has expired.","common-FailedResendCode":"Failed to re-send code.","common-ServerError":"Server error. Please try again later.","common-ResetPasswordRequired":"Reset password required. We sent an email to {email} with the verification code.","common-EnterValidPassword":"Must have at least 1 lower case, 1 upper case, 1 number and 1 symbol character.","common-MaxPassword":"Maximum 50 characters in length.","common-RequestCodeTooFrequent":"Too many requests. Please try again after 30 seconds.","common-3TimesFailedAttempts":"Too many failed attempts. Please try again after {minuteRemaining} minutes.","common-TryAgainUsingWebBrowser":"Please log in via your web browser and then try again","common-PleaseCompleteCaptcha":"Please complete the CAPTCHA!","common-CannotUseSamePassword":"Failed to update password. Cannot use same password!","common-CannotLeaveEmpty":"Cannot leave field empty","common-InvalidEmailOrPassword":"Invalid email or password. Please try again.","common-verificationCodeReceived":"You will receive the verification code if {email} is registered with us.","common-UserNotExists":"User not exists!","common-CaptchaValidationFailed":"Failed to validate your CAPTCHA!","common-PleaseUseSocialOrForgetPassword":"This account is registered via {social}. Please login via {social} or click forget password","common-SendResetCode":"Send password reset code","common-setPassword":"Set Password","common-deleteMyAccount":"Delete My Account","common-sadToSeeYouGoWhyLeaving":"It's sad to see you go. Life happens, we understand.
But would you mind sharing with us why you're leaving Pixlr?","common-leavingBecause":"I'm leaving Pixlr because :","common-leavingReasonDefault":"Choose your reason","common-leavingReasons1":"I have a duplicate account","common-leavingReasons2":"I'm using another site","common-leavingReasons3":"I have privacy concern","common-leavingReasons4":"I'm getting too many emails","common-leavingReasons5":"I can't find the right feature","common-deleteMyAccountSuccess":"Done! Your Pixlr account has been deleted.","checkout-billingAddress":"Billing address","checkout-firstName":"First name","checkout-lastName":"Last name","checkout-address":"Personal/Company address","checkout-company-name":"Company name","checkout-optional":"(optional)","checkout-city":"City","checkout-zipCode":"Zip code","checkout-state":"State","checkout-country":"Country","checkout-autorenewalBasis":"Auto-renewal basis","checkout-totalDue":"Total due","headerphotoEditorHome":"Photo editor pixlr home","headerLoginEditor":"Login or Sign up to photo editor","headerSignUpLogIn":"Sign up / Log in","headerTryPremium":"Try premium","headerWebApps":"Web apps","headerPricing":"Pricing & Free trial","headerDesktopApps":"Desktop apps","headerMobileApps":"Mobile apps","headerOtherServices":"Other services","headerStockByPixlr":"Stock by Pixlr","headerPixlrTemplates":"Pixlr templates","headerHelpAndLearn":"Help & Learn","headerVideoTutorials":"Video tutorials","headerLearnAndEducation":"Learn & Education","headerContactAndSupport":"Contact & Support","headerLanguage":"Language","myaccountModalDes":"Create something amazing right now with PIXLR E & X!","editTemplate":"Edit Your Templates","teamSub":"Team Subscription?","planAccessToPixlrWillEnd":"Your Team Plan access to PIXLR will end on","immediately":"immediately","butWaitTeam":"But wait, here's what you get with PIXLR Team","leaveTeam":"Leave Team","iveChangedMyMind":"I have changed my mind","wantToCancelYourSubscription":"Want to cancel your subscription","yourPixlrWillEnd":"Your free trial access to PIXLR will end on","butWaitPremium":"But wait, here's what you get with PIXLR Premium","aiToolsFeatures":"AI Tools (AI CutOut, Glitch, Focus, Dispersion Studio, etc.)","growingLibrary":"Growing library of Templates","exclusiveFonts":"Hundreds of exclusive Fonts","50OffYearlyPlan":"Get 50% off yearly plan","30OffMonthlyPlan":"Get 30% off monthly plan","cancelAnyway":"Cancel anyway","switchToPixlrFree":"Switch To PIXLR Free","yourCurrentSubscriptionIs":"Your current subscription is : %s","onceYourSubscriptionExpiresYouWillLose":"Once your subscription expires, you will lose:","toContinueEnjoyPremiumYouMayReactivateInMyaccount":"To continue enjoying the advantages of a %s subscription, you may reactivate your subscription renewal anytime before it expires through My Account.","afterYour":"After your","expires":"expires, you will lose","accessToPremiumNewFeatures":"Access to Premium Feature (AI CutOut, Glitch, Focus)","accessToPremiumFonts":"Access to Premium Fonts","accessToPremiumTemplate":"Access to Premium Templates","acessToPremiumAssets":"Access to Premium Assets","accessToTeamManagement":"Access to Team Management","accessToMobileApps":"Access to Pixlr Mobile Apps","adFreeExperience":"Ad-free experience","highPrioSupport":"High priority support","pleaseBackupYourFilesBySavingPXZ":"Please backup your files by saving your project as a .PXZ file on your device.","confirm":"Confirm","findMoreThan175Million":"Find more than 175+ million","stockAssetsAt123RF":"stock assets at 123RF","OR":"OR","editOn":"Edit on","changeUsername":"Change username","update":"Update","payWith":"Pay with","useCreditCard":"Use credit card","billingDetailsSmallCap":"Billing details","subscriptionBenefits":"Subscription benefits","payYearlyTo":"Pay yearly to","save":"Save","youCanCancelAuto":"You can cancel Auto Renewal at any time through your account settings.","dontJustPayForOne":"Don't just pay for one template! Subscribe to Pixlr Premium to unlock all features in the editor. Get it","iHaveAPromoCode":"I have a promo code","promoCode":"Promo Code","invalidPromoCode":"Invalid promo code!","discountPercentageOffFirstPayingMonth":"{discountAmount} Off first paying month","discountAmountOnlyFirstPayingMonth":"{discountAmount} Only first paying month","apply":"Apply","yearlyPlanOff":"Yearly plan 38% Off","cancelRenewal":"Cancel renewal","reactivateRenewal":"Reactivate renewal","yourFreeTrialWillEndOn":"Your free trial will end on","andYouWillBeCharged":"and you will be charged","forTheFollowingPayingMonth":"for the following paying month","startOneMonthFreeTrial":"START 1 MONTH FREE TRIAL","thankYouForYourPurchase":"Thank you for your purchase","theTemplateIsLoading":"The template is loading, please do not refresh or close this page","paymentMethod":"Payment method","AddOptionalBillingInformation":"Add optional billing information","orderSummary":"Order summary","add":"Add","payNow":"Pay now","monthly":"Monthly","yearly":"Yearly","quarterly":"Quarterly","activeSinceDate":"Active since %s","validUntilDate":"Valid until %s","areYouSureYouWantToDelete":"Are you sure you want to delete your account?","youCanStillChangeYourMind":"You can still change your mind. Or, you can always come back to Pixlr later - we'll let you register using the same email address ;)","deleteMyAccount":"DELETE MY ACCOUNT","cancel":"Cancel","paymentFailed":"Payment Failed","paymentUnsuccessful":"Payment was unsuccessful. Please try again later.","newUsername":"New Username","agreementBar":"By using our site, you acknowledge that you read and understand our","continueOnPaypal":"Continue on paypal","pleaseCompleteYourPaymentAtPaypal":"Please complete your payment at Paypal","pleaseDoNotRefreshOrCloseThisPageWhilePaymentIsProcessing":"Please do not refresh or close this page while payment is processing","youWillAutomaticallyBeRedirectedToTheEditor":"You will automatically be redirected to the editor","youWillAutomaticallyBeRedirectedToMyAccount":"You will automatically be redirected My Account page","SuccessfullyUpdateUserProfile":"Successfully update user profile","accept":"Accept","decline":"Decline","licenseAgreement":"License Agreement","termsOfUse":"Terms of Use","privacyPolicy":"Privacy Policy","cookiePolicy":"Cookie Policy","promoCodeValidOneTimeOnly":"Code is valid for a one-time use only. Not applicable for auto-renewal plans and $1 templates, or with usage of other discounts, on-going promotions or gift vouchers.","codeIsvalidForOneTimeOnlyDiscountNotAppliedToNextCharges":"Code is valid for one-time use only. Discount will not be applied to any subsequent charges, $1 templates, or other ongoing promotions.","numberOfSeatsWillBeRemoved":"%d seat(s) will be removed from your team upon renewal","setPasswordToTransferOwnership":"Set your password to transfer ownership!","invitationSent":"Invitation sent!","numberOfUser":"%d user(s)","removeSeats":"Remove seat(s)","removeSeatsAndUsers":"Remove seat(s) and user(s)","whoOnYourTeam":"Who's on your team?","youAreNowOwnerInviteSomeFriends":"You are now an owner of a team subscription. %s Invite some friends!","shareLinkToInviteUsers":"Share this link to invite users","copy":"Copy","inviceUsers":"Invite users","inviteNow":"Invite now","seatsUsed":"seats used","illDoItLater":"I'll do it later","addMoreSeats":"+ Add more seats","addMoreSeatEach":"+ Add more seats at $3.99 each","youReachMaximumUsers":"You have reached the maximum amount of users.","cantRemoveSeatsMinimum5":"You can't remove anymore seats because the minimum seats per team subscription is 5.","noAdditionalSeatsToRemove":"No additional seats to remove","seats":"seats","additionalSeats":"Additional seats","needMoreSeats":"Need more seats?","x5SeatIncluded":"x5 seats included","basePlan":"Base {planName}","payAmountNow":"PAY {amount} NOW","start30DaysTrial":"Start 30 Days Free Trial","areYouSureToRemoveNumberSeats":"Are you sure you want to remove %d seat(s)?","areYouSureToRemoveNumberSeatsAndUsers":"Are you sure you want to remove %d seat(s) and %d user(s)?","theseSeatsWillBeRemoveAndNotRenewed":"The seat(s) will be removed on %s and will not be renewed.","theseSeatsAndUserWillBeRemoveAndNotRenewed":"By removing %d seat(s), you will also be removing the %d users' subscription. The users' subscription will be removed immediately but the seat(s) will be removed on %s and will not be renewed.","next":"Next","remove":"Remove","users":"users","sureToRemoveNumberOfMemberFromYourTeam":"Are you sure you want to remove %s from your Team subscription?","userSubscriptionWillRemovedImmediatelyAndNoPremiumAccess":"The users' subscription will be removed immediately and they will no longer have access to Premium assets and features.","removeUsers":"Remove user(s)","areYouSureToTransfer":"Are you sure you want to transfer ownership to %s?","youWillRevertToNormalUserIfConfirm":"You will be reverted to a normal user in this Team subscription once this action is confirmed","byTransferringOwnershipYouWillLoseRightsTo":"By transferring ownership of this Team subscription, you will lose the following rights to:","addOrRemoveUsers":"Add or remove Team users","addOrRemoveSeats":"Add or remove Team seats","viewInvoiceAndPurchaseHistory":"View and download all current and past Team subscription invoice(s)","enableOrDisableRenewalStatusOfSubscription":"Enable or disable the renewal status of this subscription","theNewOwnerNeedToAcceptInvitationToCompleteTransfer":"The new owner would need to accept your Team owner invitation through email to complete the transfer.","yourSubscriptionWillBeConvertedNonAdminSubscription":"Your subscription will be converted to a Team user subscription.","transfer":"Transfer","failedToTransferOwnership":"Failed to transfer ownership","ownerTransferInvitationSent":"Owner Transfer invitation sent!","pleaseContactNewOwnerToAccept":"Please contact {newOwnerName} accept the invitation via e-mail.","noMembersFound":"No members found","pendingInvite":"Pending invite","pendingRemoval":"Pending removal","Activated":"Activated","Pending":"Pending","recoverSeat":"Recover seat","resendLink":"Resend link","makeOwner":"Make owner","removeUser":"Remove user","removeSeat":"Remove seat","removeInvite":"Remove invite","invite":"Invite","completeTheOwnerTransfer":"Complete the Owner Transfer","youAreTheNewOwnerPleaseAddPaymentToComplete":"%s, you are almost the new owner for this Team Subscription! Please add a payment method to complete the Owner Transfer.","addPaymentMethod":"Add payment method","updatePaymentMethod":"Update payment method","paymentUpdatedSuccessful":"Payment pdated Successfully!","paymentAddSuccessful":"Payment Added Successfully!","failedToUpdatePayment":"Failed To Update Payment!","failedToAddPayment":"Failed To Add Payment!","setAsPrimary":"Set as primary","updatePrimaryCardSuccessful":"Primary Card Updated Successfully!","updatePrimaryCardFailed":"Failed To Update Primary Card!","cardRemovedSuccessfully":"Card Removed Successfully!","cardRemovedFailed":"Failed To Remove Card!","areYouSureWantToLeaveTeamSub":"Are you sure you want to Leave %s's Team Subscription?","yourTeamAccessWillEndImmediate":"Your access to Pixlr Team will end immediately.","butWaitHereWhatYouWillLoseWithTeam":"But wait, here's what you will lose by leaving Pixlr Team:","everythingInPixlrPremium":"Everything in Pixlr Premium","crossTeamCollaboration":"Cross-team collaboration","teamMembers":"Team members","teamManagement":"Team management","moreFeaturesComingSoon":"More features coming soon!","setPasswordToChangeEmail":"Set your password to change email!","setPasswordToDeleteAccount":"Set your password to delete account!","transferYourTeamOwnershipBeforeDeleteAccount":"You are a team owner of an existing Team Subscription. Please transfer the ownership of this subscription to another user before trying to delete your Pixlr account again.","thankYouExclamation":"Thank You!","yourConfirmationHasBeenSent":"Your confirmation email has been sent to your email","failedToUpdateSubscription":"Failed to update your subscription","tryAgain":"Try Again","enterYourPasswordToContinue":"Enter your password to continue","never":"Never","failedToRemoveSeats":"Failed to remove seats!","noUserSelected":"No User Selected!","failedToCancelRenewal":"Failed to cancel renewal","removePaymentMethod":"Remove payment method","thisCardWillBeDeletedAreYouSure":"This card will be deleted from your account. Are you sure?","yourAccessToPremiumAssetWillEndNow":"Your access to Premium assets and features on PIXLR will end immediately.","leave":"Leave","owner":"Owner","activated":"Activated","areYouPartOfEnterpriseSchoolContactUsForSpecialPackage":"Are you part of a large enterprise or school? Contact us for a special package!","of2OrMorePeople":"of 2 or more people.","aTeam":"A team","saveMore":"Save more!","tryForFree":"Try for free","iAm":"I am ..","anIndividual":"An individual","inNeedPersonalSubscription":"in need of a personal subscription.","subscribeNow":"Subscribe now","try30DaysFree":"Try 30 days free","contactUs":"Contact us","tryFreeForAMonth":"Try free for a month","pleaseRemoveTeamSubscriptionBeforeDeleteAccount":"Please remove your team subscription in Billing and subscription before deleting your account","successfullyRedeemedWelcomePixlrPremium":"Successfully redeemed! Welcome to Pixlr Premium.","congratsYouNowHaveFullAccess":"Congratulations! You now have full, ad-free access to:","pixlrXAndE":"Pixlr X and E","aiCutoutFocusStudioGlitchAndMoreAI":"AI CutOut, Focus Studio, Glitch Studio (and future AI tools)","pixlrMobileApps":"Pixlr mobile apps","pricingFeaturesItem3":"Full access to Pixlr","pricingFeaturesItem4":"Extensive editing tools","pricingFeaturesItem5":"AI CutOut (and future AI tools)","pricingFeaturesItem6":"3,000 extra overlays","pricingFeaturesItem7":"7,000 extra icons/stickers","pricingFeaturesItem8":"5,000 decorative texts","pricingFeaturesItem9":"Support us, thanks!","pricingFeaturesItem10":"Ad free!","pricingFeaturesItem11":"18,000 Assets","pricingFeaturesItem12":"Templates","pricingFeaturesItem13":"Supports a maximum of 8196 x 8196 image resolution","startEditing":"Start editing","exclusiveVideoTutorials":"Exclusive video tutorials","enterYourLicenseKeyHere":"Enter your License Key here"}
Trendy story templates
Explore a growing library of trendy, well-made Story templates in every style to customize to your moods and campaigns. New month, new templates!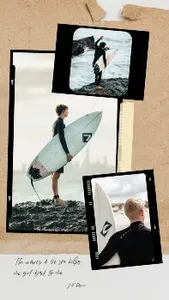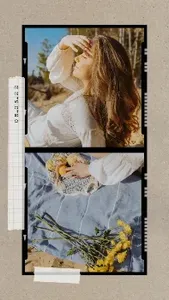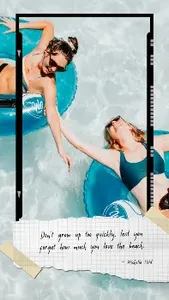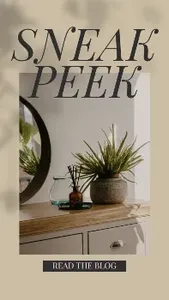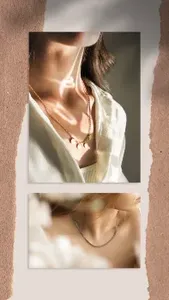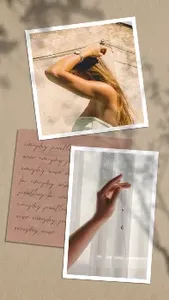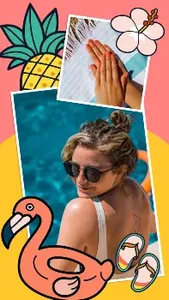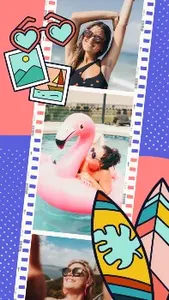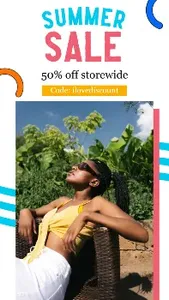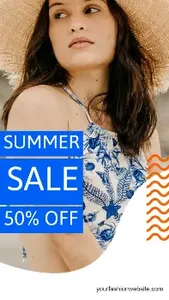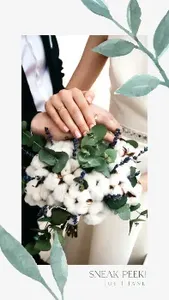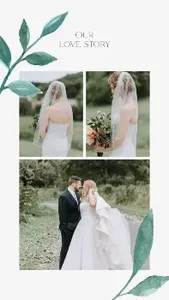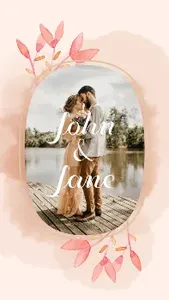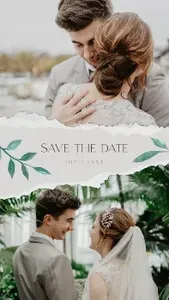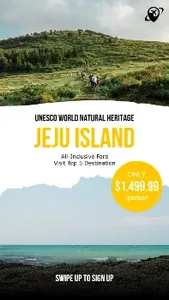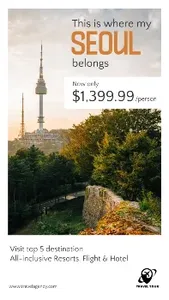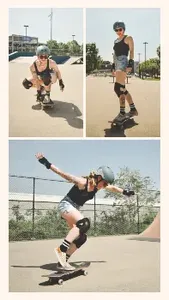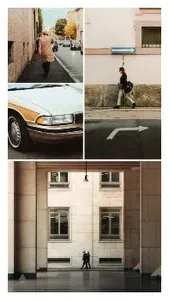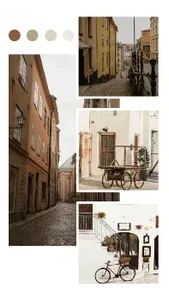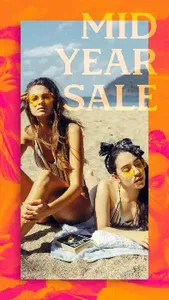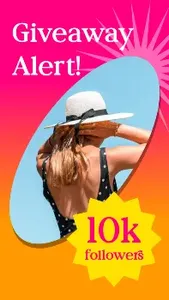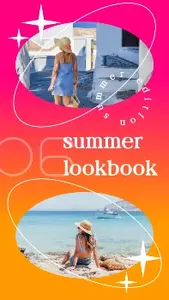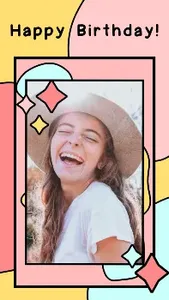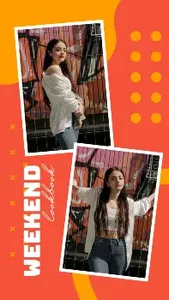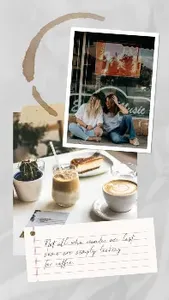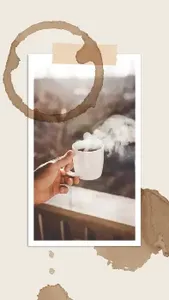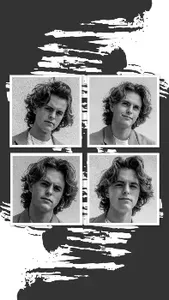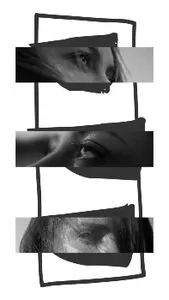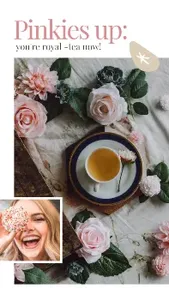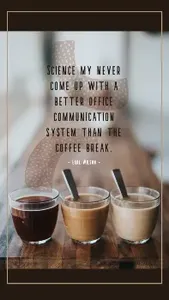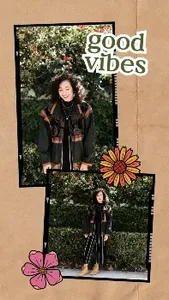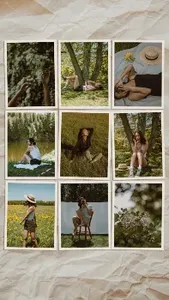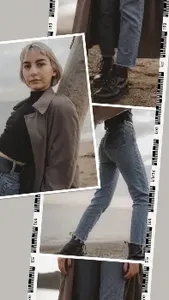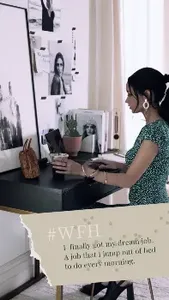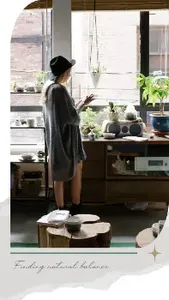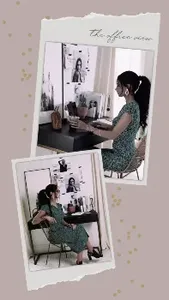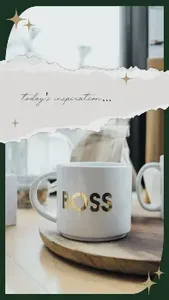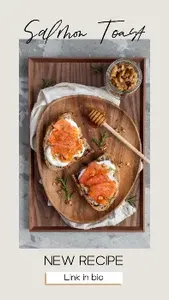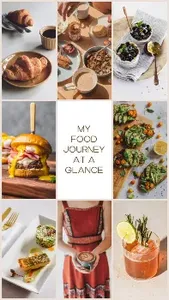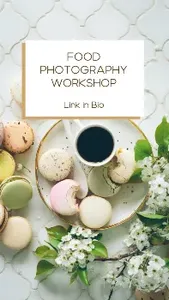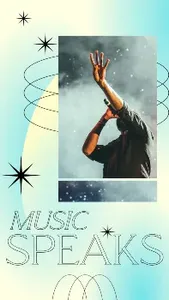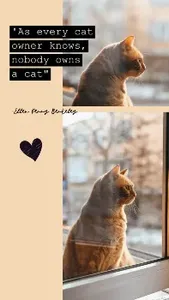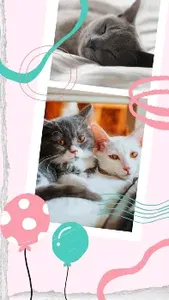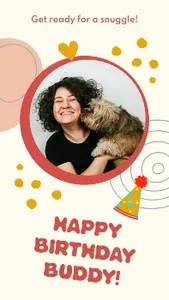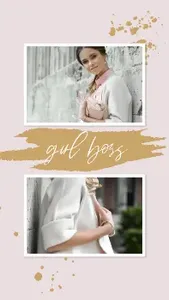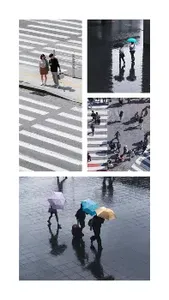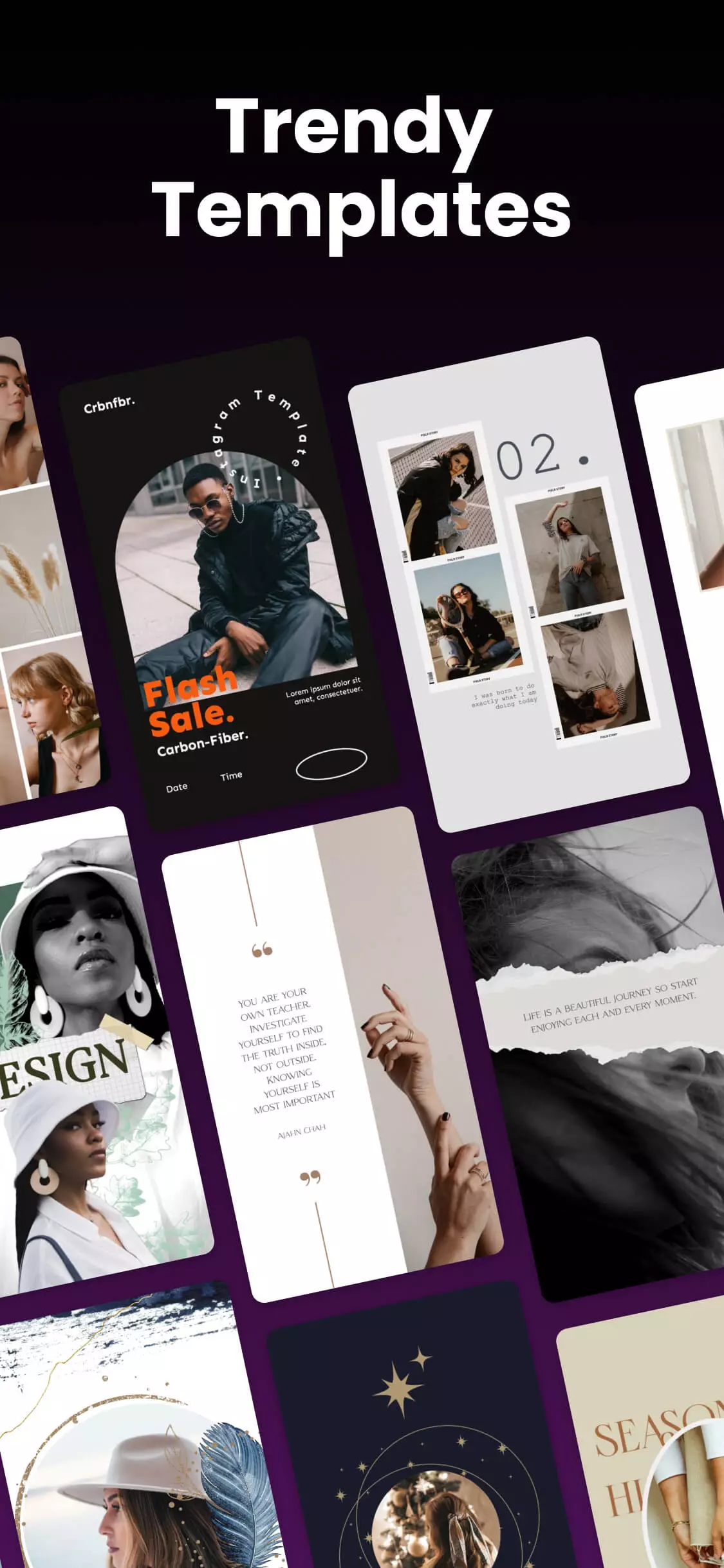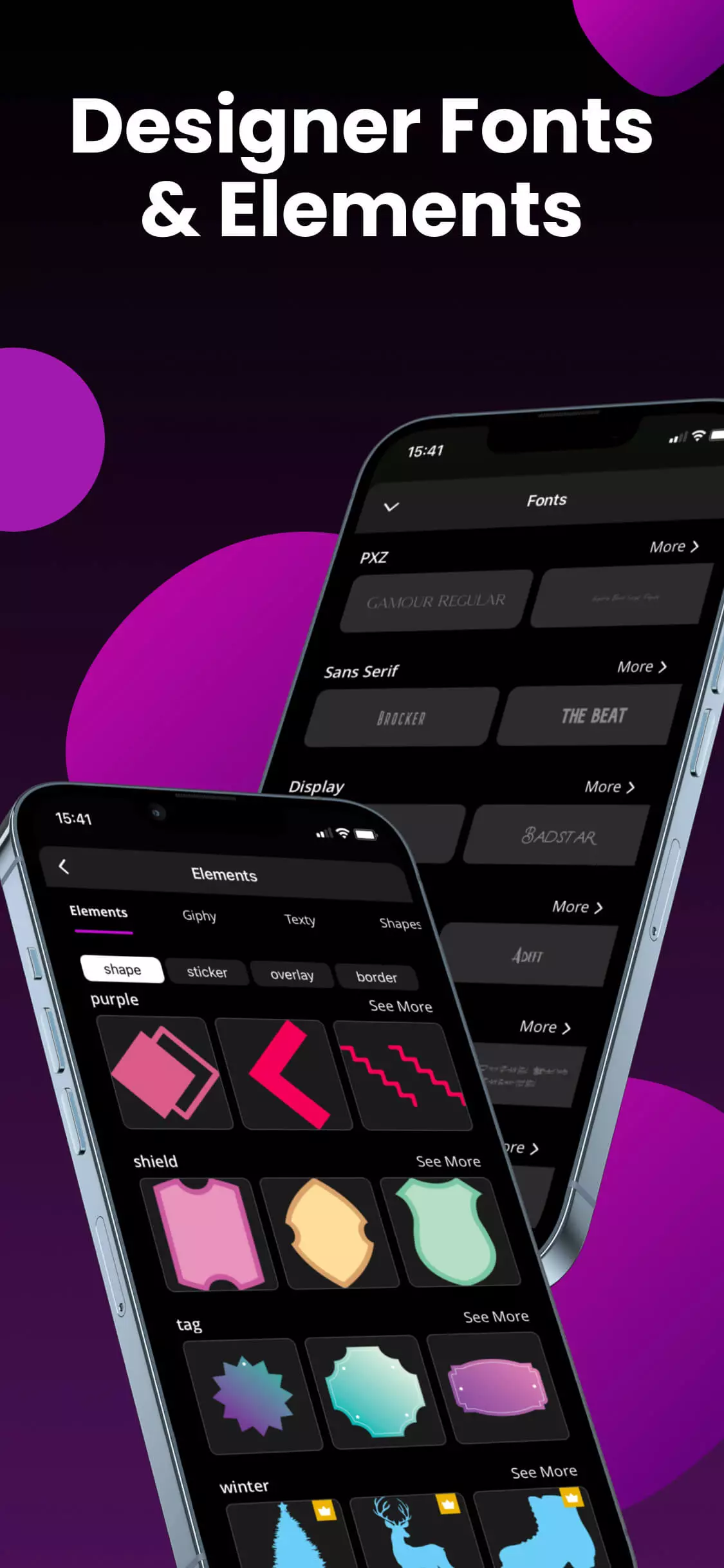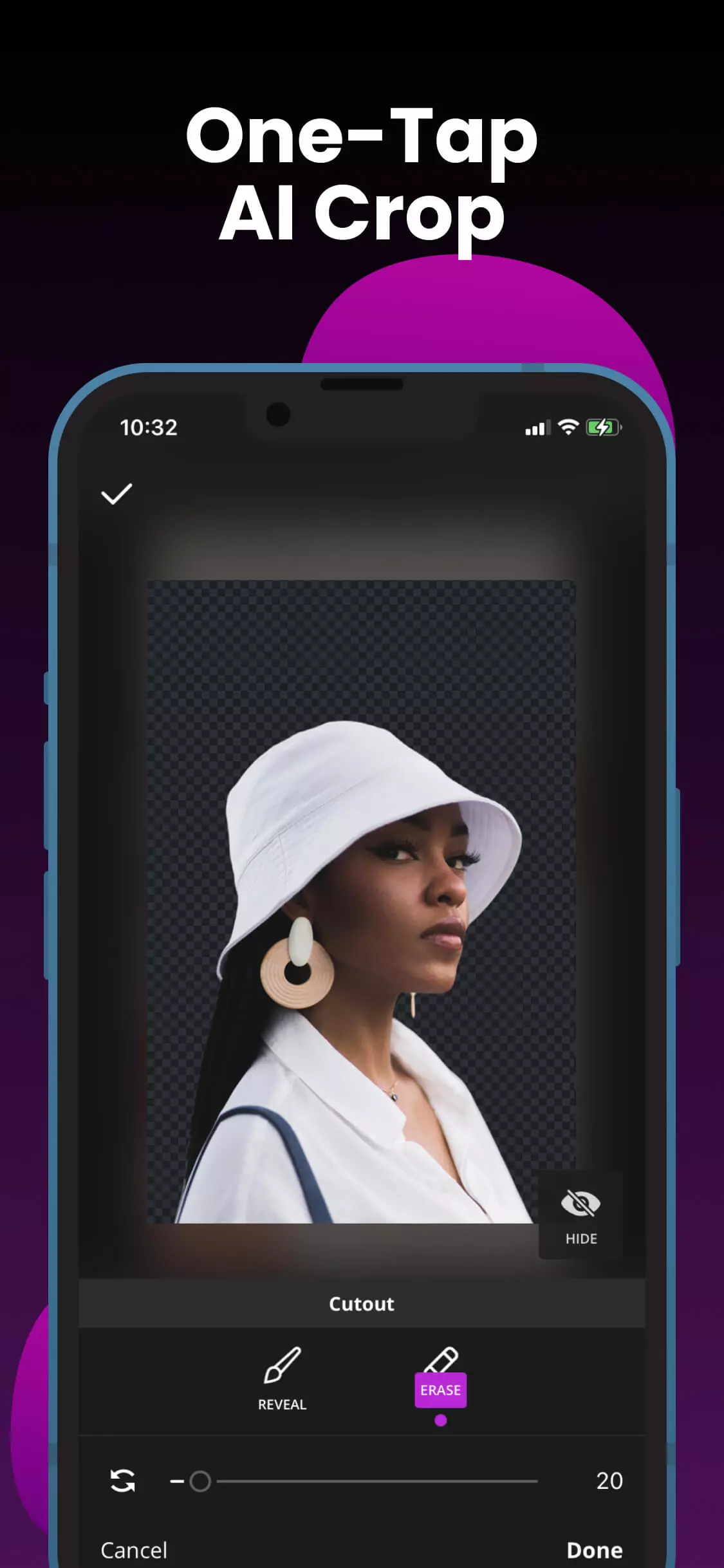 Key Features
One Tap Stories
Make beautiful stories faster! Upload your photos and get smart template suggestions. Then pick one, customize, and post. Simple.
Trendy Templates
Use templates to save yourself some time! Pick a suitable one, add your content, customize, post. New templates added every month.
Designer Fonts & Elements
Draw attention with sleek fonts and graphic elements! Add, change or adjust everything in easy taps. New elements added every month.
AI Color Matcher
Harmonize with your campaign theme or brand color! Upload photos for our AI to generate matching color palettes you can use.
One-Tap AI Crop
Design product posts for e-commerce easily! Tap to remove backgrounds or cut out objects or a person instantly to use, or save for later.